Lesson Three – Building Community
In Chapter 6 of InSideOut, Joe writes about the Latin root of the word "community",
explaining that the literal meaning is to "gift to one another". On our teams, in our athletic
programs, and in our families, imagine what it would look like if young people were trained
to create and participate in a caring community where all are "included, committed, and
accepted".
Great teams feel like families. As coaches, we are often the determining factor in whether
our players will have a family-like experience in our program.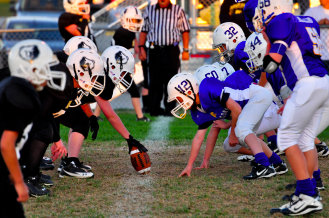 Read p. 140-151 in chapter 6 of InSideOut
For discussion/reflection:
1. On page 142, Joe details how the staff at Gilman trained their seniors to welcome the
incoming freshmen. How might a tradition like that one have impacted your athletic
experience? How might it impact your team? Is there downside to a tradition like this?
2. Read the description of Emmitt Smith's Hall of Fame induction speech on pages 143-144.
How can we as coaches help our players connect with each other in meaningful ways
that lead to life-long friendships?
3. In his speech, Emmitt Smith said that he loved Daryl Johnston from the bottom of
his heart. What do you think was meant by his use of the word "love"? Are you
comfortable with coaches and players using that language to describe their
relationships?
4. If you coach a team that has tryouts and/or cuts, how can you make the experience
a positive, constructive one for players who don't make your team?
5. On page 150 we read Joe's "Being on the Team vs. Being a Teammate" talk. How might
you use these ideas with your players?