Lesson Five – So What? Now What?
By making it to this point in your Coaching With Purpose Journey, you have accomplished something incredibly significant and have encountered a variety of potentially life-changing ideas. The reason I say "potentially" is because at this point, you must make a decision. Are you ready to fully embrace your role as a transformational coach in the lives of others? Is the Coaching Purpose Statement you've developed going to influence everything you do as a coach, or is it a bunch of words that sound nice now but will eventually be forgotten? No matter how long you have been coaching, or how far along you were on your transformational journey before you began working through Coaching With Purpose, in these 13 lessons you have worked through answers to some of the most important questions that exist for coaches:
Here are just a few of those questions we've pondered:
– Why do we have sports?
– Why do I coach young people?
– How can we build meaningful community and relationships that continue once our team is
finished playing?
– How can I communicate in a way that builds people up, and train them to do so for each
other?
– What are my core values and how can I be intentional about helping my players develop
those qualities?
Working through answers to these questions has the power to change countless lives.  Think about it – the players you coach are the parents, teachers and coaches of the next generation. Some of them could quite possibly coach your own children or grandchildren.  And for these coaches of tomorrow, the majority of them will imitate the best and most transformational coach they had. They will want their athletes to experience the best of what they knew as players themselves. Why shouldn't they remember being coached by you, take what you gave them, and be intentional about building into their own players?
For you, as you complete this third module of Coaching With Purpose, an important question is "Now what?" If you've seen these ideas impact your thinking and make a difference, then what's next for you? Here are a few suggestions:
– Continue to prioritize transformational coaching and your Coaching Purpose Statement
– Lead other coaches, either individually or as a group, through the Coaching With Purpose developmental program
– Dig deeper into the why, what and how of coaching by studying additional resources suggested or created by Community for Coaches (further studies and lessons will contain faith-based content)
As we conclude this module, let's take a look at the conclusions of both books we've been
reading together.
Read the final paragraph of InSideOut Coaching and the final two very brief chapters, 14 and
15, of The Sandlot Strategy.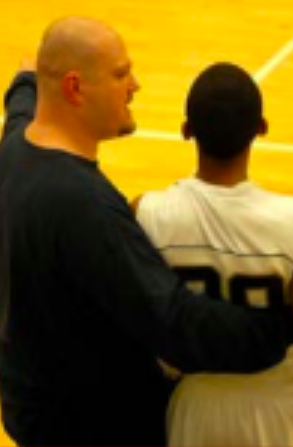 For discussion/reflection:
1. Joe writes, "The beauty of transformational coaching is
that the transformation works both ways — it transforms
us as coaches too." How have you been changed as a
result of the Coaching With Purpose lessons?
2. In Coach Severns' book, we meet Coach Jess Epperson.
Who is your Jess Epperson? Have you told that person
how significant he/she was in your life? If not, could you
do that this week?
3. How will it feel when your players visit or call you to
share the successes in their lives? And if that's already
happening, how does that feel?
4. In your transformational coaching journey, what is next for
you? How can you take what you have and share it with others?