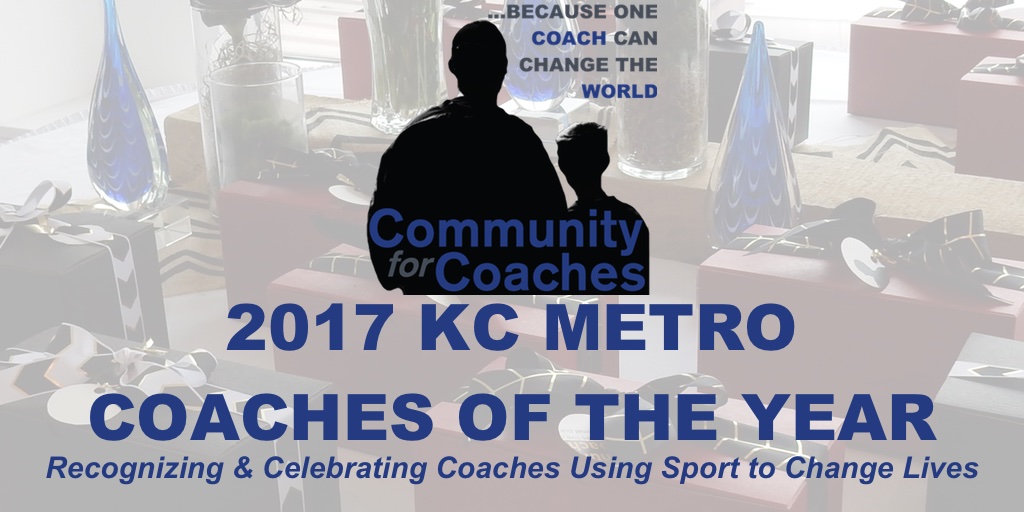 2017 Coaches of the Year Finalists Voting Now Closed!
Community For Coaches' KC Metro Coaches of the Year Award exists to recognize and celebrate coaches who are using sport to transform lives.
CONGRATULATIONS TO ALL FINALISTS & COACHES OF THE YEAR!
Scroll down to view the 2017 Finalists & Coaches of the Year. Thank you to all the coaches, those who support the coaches, & everyone who voted.
Our city is a better place thanks to the work of coaches like these!
2017 KS Female Coach of the Year
MOLLY HAGGERTY
Volleyball, Blue Valley Northwest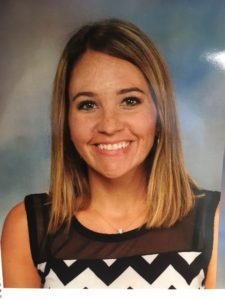 Coach Haggerty currently serves as the head volleyball coach at Blue Valley Northwest High School. In her tenure as head coach, Coach Haggerty has experienced a great deal of success on the court. However, to anyone that works with Coach Haggerty, it is quite apparent that she also makes a significant difference in the lives of her student-athletes off the court as well. She does a fantastic job not only helping her players learn how to be exceptional volleyball players, but also how to be exceptional people. This is one of the many reasons her girls love playing for her.
LIZ MONAHAN
Basketball, Olathe North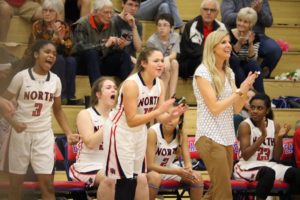 She has fought the good fight and is reaping the benefits this year. Not only are they having the best season North girls' basketball has had in a long, long time, but they are also doing it the right way. Liz is a Godly woman and models that for her athletes every day. She personifies grace to all those who are in her presence. She has been successful at loving her athletes since day one; now she is being rewarded with success in the win column. She would be an outstanding recipient for Coach of the Year.
ANN FRITZ
Basketball, Blue Valley North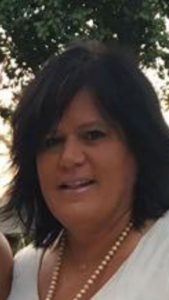 Ann Fritz is spectacular in developing young ladies on and off the court. She constantly pushes girls to be active in multiple sports. She is willing to share athletes with different sports and develop young ladies to be advocates for basketball. I am so impressed how Coach Fritz develops every girl in her program. She is a constantly pushing the girls to be better people in and out of the classroom. Ann is hard on the girls and expects perfection. In the end she is a winner on and off the court.
MISSOURI FEMALE FINALISTS
2017 MO Female Coach of the Year
KATE PILGREEN
Basketball, Notre Dame De Sion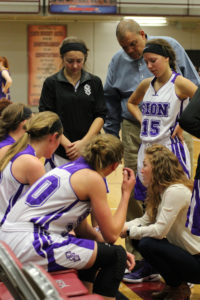 Kate, a former D1 basketball player, serves as a fantastic role model for girls in an all-girls school. She possesses a combination of a smart sense of humor and maturity that the kids love to be around. I have enrolled my own daughter in the Sion summer camps just so that she can be around Kate and her basketball staff.
ANN MURPHY
Club Soccer, Youth R.I.S.E. Kansas City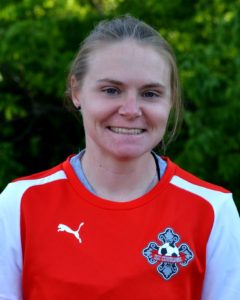 Coach Ann Murphy is more than deserving of recognition as she has devoted her life to improving the lives of youth through the game of soccer… As an excellent instructor of the game, she lifts the less privileged to be able to recognize opportunities they may have never been able to see otherwise. Coach Murphy routinely goes far above and beyond the call of duty through her dedication to her players, their families as well as other coaches and soccer colleagues… Her leadership and mentoring helps these players identify roles and missions challenging themselves with Coach Murphy's guidance.  Coach Murphy created and runs a non-profit organization called Youth RISE Kansas City through which she seeks to reach at risk youth through the common love of soccer and provide opportunities for our players to compete at the highest level.  RISE stands for Resilience Influence Support Education.  Coach Murphy's work with these challenged youth have led to many of them being accepted to college, several of whom have been the first in their families to attend college… Coach Murphy's intense dedication and love for these youth have provided and continue to provide countless young soccer players untold life lessons and open countless doors that may have never been identified to them otherwise.
SAMANTHA HONEYCUTT
Softball, Avila University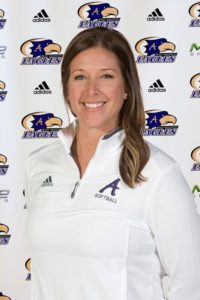 She demonstrates respect for her athletes by acknowledging they are student athletes first and helping them work through their emotions and trials they experience while attending Avila. She has the exceptional ability to help the athletes in balancing the daily grind of college athletics and maximizing the college experience. They feel they can approach her with any situation or idea and she will listen and help them formulate a plan for success. Sam attempts to improve her athletes not only on the softball field but also as a contributing members of the Avila community and ultimately society in general. To quote one of her athletes, " She's made me such a better ball player, which has taught me life lessons & caused me to mature on and off the field".
TRACY KUJAT
Strength/Conditioning, PSP3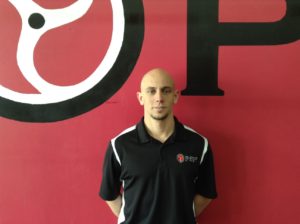 He is not only helping these young athletes maximize their performance (no matter what the sport), but more importantly helping them understand the importance of leading healthy lifestyles. His second to none dedication to his coaching will go far beyond their athletic competition years…it will lead to happier healthier lives… He instills in each person to be well rounded. Good at school, home and on the athletic field. He works tirelessly to make sure everyone is getting the most of their ability… He's helping young athletes get stronger and preparing them for the sport that they participate in. He instills the values of working hard and doing the right thing whether that is in the gym or in everyday life.
ABDULLAH PARKER
Club Soccer, KC Legends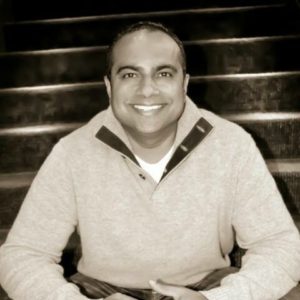 Coach Abdullah has dramatically changed the life of my oldest son on and off the field. Coach focuses his training and game play on how to play the game right, how to be a good sport in losing and winning and how to push yourself past what you think you can do. He is developing our kids to handle adversity, and challenge themselves to do more and be greater than they think they can… Coach Abdullah sets a great example for the boys on the field and off. He takes time for each boy and knows exactly how to motivate and get the most out of each boy individually. It is nice to see a coach like Abdullah care for the boys as if they were his own. You just get the feeling he will always believe in the boys and will never give up on them! The time and effort he puts into being a teacher and mentor to the boys does not go unnoticed. I am so grateful to have Coach Abdullah in my son's life on and off the field!
2017 KS Male Coach of the Year
MARK RABBITT
Boys' Basketball, Blue Valley Southwest
I have had a front row seat to his 15-year coaching career. He has coached everything from CYO teams, freshman teams, junior varsity teams and at the varsity level – both boys and girls. Most recently, he has been the varsity boys' coach at BV Southwest since the school opened in 2010. He is giving up the grind of high school basketball for the best reason of all; to coach his children. He recently posted on Facebook the following: "Wouldn't trade the experience (of coaching high school basketball) for anything. Each player has helped shape me as a coach, parent, spouse, and human being. I thank each one of you from the bottom of my heart." Mark has clearly understood during his career that sports alone does not build character. Rather, character-driven coaches build character. Mark has embodied what being a high school coach is all about. Building a program from scratch, especially at the historically smallest public school in the Eastern Kansas League, is very difficult. Mark has done it with a positive outlook and the best interest of his student-athletes at heart.
KIRK GROSS
Football & Wrestling, Odessa
Coach Gross is a strong christian who hold his wrestlers to high expectations, which motivates them to succeed even in difficult situations. He is a coach that gets what he INSPECTS, EXPECTS and ACCEPTS. He teaches beyond the sport. Always trying to instill in his wrestlers how to treat others and be a strong community leader. His student/athletes will always adapt and overcome obstacles. Our School is a better place because he is a quality teacher and coach that influences all students.
RICK BYERS
Football, St. Pius X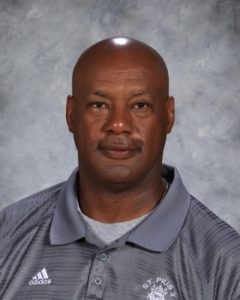 I have never seen a coach inspire so many young people to strive to be the best version of themselves than Rick Byers. Even while fighting cancer I have NEVER seen him back down from a battle. He inspires everyone he comes in contact with. He is the definition of true teacher, coach, mentor and father figure. He is true Warrior.
2017 MO Male Coach of the Year
JASON HANIGER
Club Baseball, IMPACT Athletes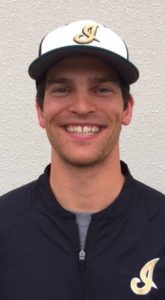 Jason works tirelessly to invest in his players.. He is available both on and off the field for his players and their parents, and always approaches each situation, practice, game, and family with the player's best interests in mind… He is constantly encouraging his players to play the game of baseball for a higher purpose, more than just a win or even team success, but where they can leave the field with their head held high, because they controlled the aspects they could and gave everything they had… I think the greatest testament to the way in which he is using sport to change lives came this past fall when his players pleaded for him to add an 18U team to his program. They had spent a year (after two with IMPACT) playing with another program, and in their own words, "It just wasn't the same. We need another year of IMPACT." These players recognized the difference, not just in the way Jason coached them to play the game of baseball, but in the way in which that coaching style had created a difference in their lives.
Awards Banquet
Our 2017 KC Metro Coach of the Year Awards Banquet will be held on the afternoon of Sunday, April 30, 2017.  Our 12 finalists will all be recognized and we'll announce the leading vote getters for 2017 KC Metro Coaches of the Year!  
Every finalist will receive a Prize Package including gift cards, movie passes, ballgame tickets and more!
AWARDS BANQUET - APRIL 30, 2017
Final Voting Process
Once the 12 finalists (3 male, 3 female from Kansas; 3 male, 3 female from Missouri) have been determined, the online voting will begin at communityforcoaches.org.  Voting is scheduled to run from April 1 – 18.
The coaches (1 male, 1 female from Kansas; 1 male, 1 female from Missouri) receiving the most votes will be selected as our 2017 KC Metro Coaches of the Year!
FINAL VOTING BEGINS - APRIL 1, 2017
FINAL VOTING ENDS - APRIL 18, 2017
Nominations
Beginning on February 1st, nominations will be live online at communityforcoaches.org.  Athletes, parents, administrators and other Coaches are encouraged to nominate a deserving Coach.  These are women and men who are making a difference in communities, families and the lives of individuals.  This is your chance to let the world know about your favorite Coach!  
Nominations will run from February 1 – March 18, and the CFC selection team will announce 12 finalists on April 1st.
NOMINATIONS DUE - MARCH 18, 2017
History
Want to learn more about our past KC Metro Coaches of the Year Finalists and winners? Click the links below to visit our pages from our previous years.