Pursuing Joy
by Ryan Krzykowski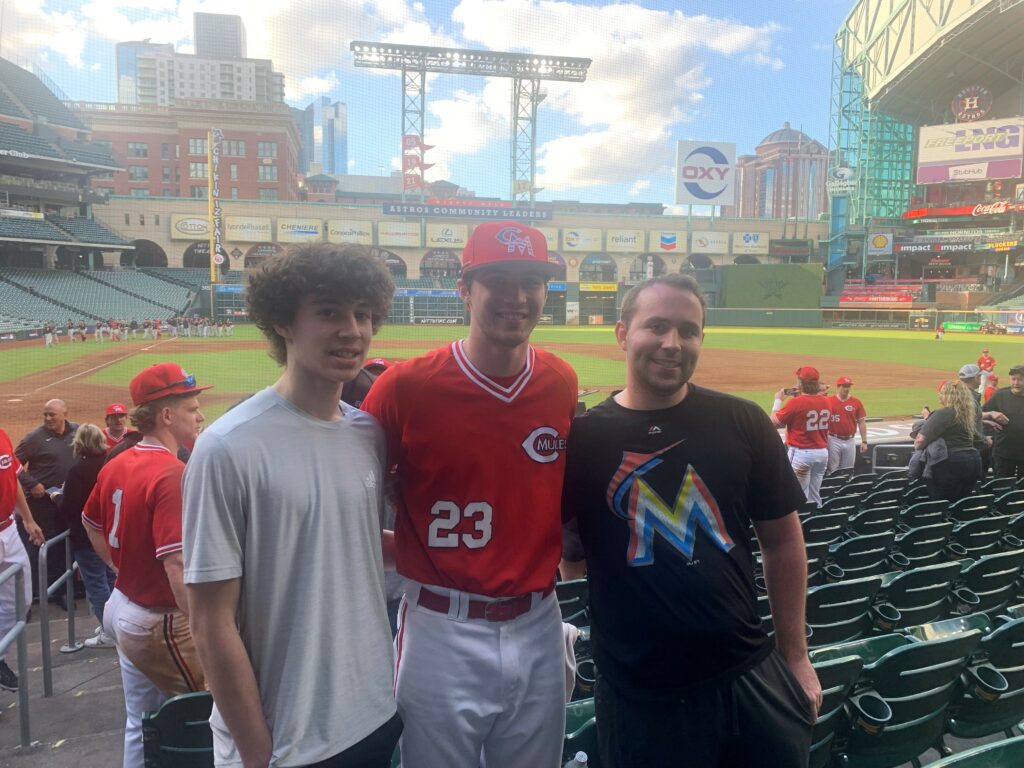 I hope you'll indulge me just a bit as I don't typically write about my own family.  But over the weekend of February 3-5, we got to experience something we'll never forget.  Our third son Will plays college baseball for the Central Missouri Mules, and that weekend they opened their season with three games at Minute Maid Park, the home of the Houston Astros.  Two of my other sons and I made the 11 hour drive to head down and watch, and we had a tremendous time.  To describe the trip in one word — it was joyful.
We experienced joy in the car.  There was joy in the restaurants we found (especially Fiesta en Guadalajara, a place we plan to visit any time we find ourselves in Houston again).  And we greatly enjoyed our time together at the ballpark — and it wasn't because Will played, because as a freshman he didn't see the field.  It wasn't because the Mules won a bunch, they dropped their first 2 games before winning one on Sunday.  Playing is great, and winning is great as well, but this trip was a strong reminder that joy doesn't have to depend on those things.  Joy can come as a result of being grateful for simply having the chance to experience something with people we love.  That was definitely the case for us in Houston.
Sports can provide unending opportunities for us to experience that type of joy.  The opposite can be true as well, as we far too often see adults stealing the joy from the young people who are playing.  Check out this excellent post by John O'Sullivan that addresses the idea of parents and coaches taking the joy out of the game.
Last thing for today — for those in the KC Metro area, we would love to recognize coaches you know who are out there pursuing and promoting a joyful experience for athletes and families.  Click the link to nominate someone for 2023 Metro KC Coach of the Year.  Finalists for this year's awards will be named next month, and they'll be honored at a celebration on April 30.  Finalists will also have the chance to record a podcast interview with our man Alec, who has done a great job with these Coach of the Year pods for the past few years.
Have an outstanding day, and Let's Coach With Purpose…