Perseverance
by Alec Lemmon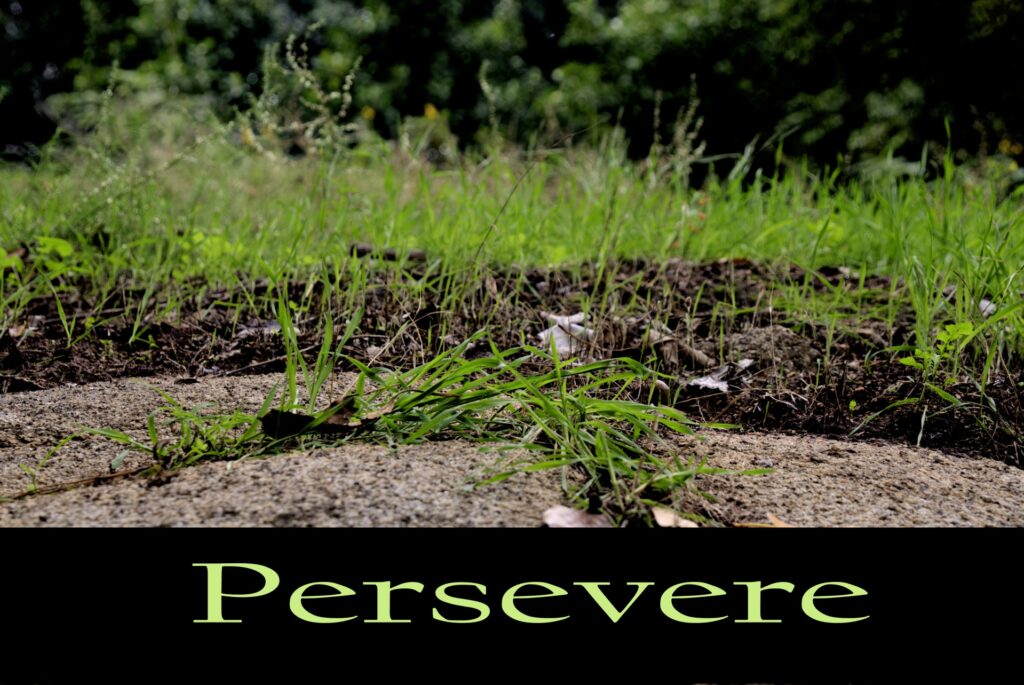 Was the cross necessary? Is my suffering necessary?
Hebrews 5:8 says, "Although He was a Son, He learned obedience from what He suffered. And having been made perfect, He became the source of eternal salvation to all who obey Him." 
So often we might ask during hard times, "God, is this suffering really necessary? What is the purpose of my suffering?"
Hebrews seems to be saying that the cross was not something that could have been skipped, avoided or lessened, because without it, there is no eternal salvation. And while we know Jesus was God and was perfect, suffering was essential to putting on display His perfect obedience. 
If Jesus, who was perfect, could not accomplish His purpose in life without suffering, who are we to think we will not need to suffer also? So often, we think of Jesus dying for us so that we won't need to suffer, but is freedom from the hard things in life what He promised us? He saves us from eternal suffering, but suffering is essential to developing into an authentic Christ follower. 
I think the Biblical author James does a great job of helping us understand the role of suffering and perseverance. 
Let's begin the discussion on perseverance with a few questions:
Who of you would like to become complete? 
Who of you would like to be truly content?  
Who of you would like to be ready for anything? 
Don't we all want these things? 
James argues that the secret to becoming complete, lacking nothing and being ready for anything is….PERSEVERANCE.
James 1:2-4
2 Consider it pure joy, my brothers and sisters, whenever you face trials of many kinds, 3 because you know that the testing of your faith produces perseverance. 4 Let perseverance finish its work so that you may be mature and complete, not lacking anything. 
Consider this example: how does a sports team get better? How do they improve? How do they become a more complete team?
Do sports teams get better from simply getting together to hang out or by going through difficult training?

Do sports teams get better by playing easy teams game after game that they can beat without giving much effort or from games where they might have to battle back from behind?
Or consider another example: 
Do they generally write book biographies or make movies about people in history who lived in luxury and ease and died having enjoyed only the good life all their days?
Or…are book biographies and movies told about people enduring and overcoming unbelievable odds or facing painful life circumstances with courage?
In the same way, James is saying if you want to be mature, if you want to be complete, if you want to be ready for anything in life, if you want to do something that matters, you MUST embrace challenges. You MUST develop a commitment to perseverance. 
James is saying, "Get excited about doing HARD THINGS, don't just look for the easy way out!" Don't cut corners at practice, this only hurts you in the end.
Who of you would like to be used by God?
Who of you would like to be a force for good and change in our world? 
If you want to do either of these things, you will need to embrace hard things in life with a commitment to perseverance!  
Most people aren't excited about hard things and that is because they don't think of it the same way as James. But James sees trails as a path to maturity, completeness and true contentment, which sparks JOY for him. James gets excited about facing big challenges, because of how challenges change him for the better. And James gets this theme of JOY from Jesus, as it says in Hebrews 12:2 "For the joy set before him he endured the cross, scorning its shame, and sat down at the right hand of the throne of God."
Jesus' suffering was not in vain, when He chose to trust and obey His Father, it would provide the ultimate display of meaningful suffering. 
James is able to take joy in trials of many kinds, because it will help him become the person God intended him to become and accomplish the good works God has prepared for him. 
Jesus took joy in going to the cross, because of the joy set before Him in bringing salvation to the world!
If you get excited about the idea of doing great things for God, then you need to first get excited about facing hard things. 
Let's Coach With Purpose…