Champion Teammates
by Ryan Krzykowski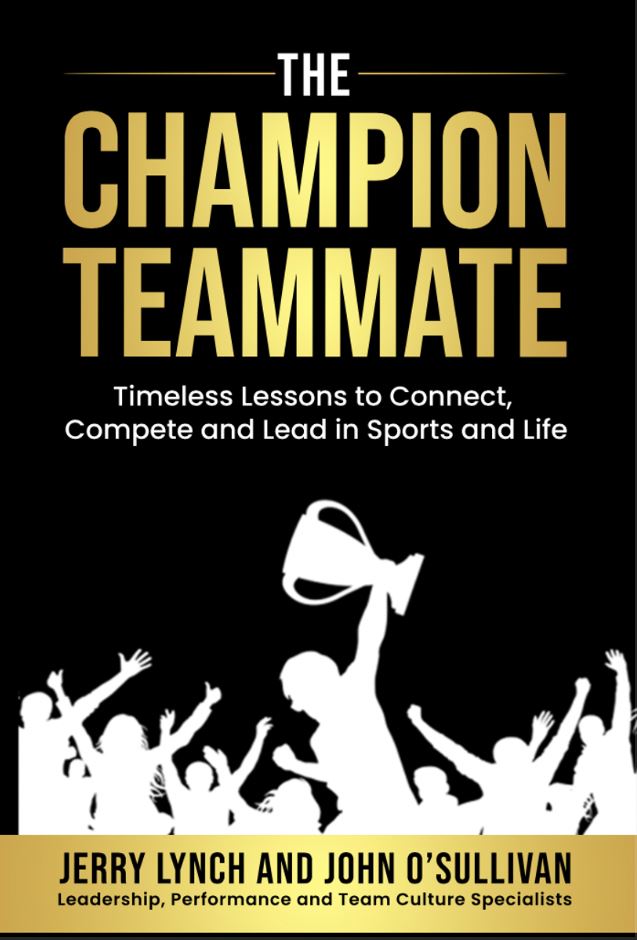 This week I received another stark reminder of just how little remains of whatever athletic ability I once had.  Playing basketball with my two younger sons (19 and 15) in the driveway, I was pretty useless.  In a few games of 21 with two taller, athletic people, I barely ever got the ball.  And when I did, if they actually tried to defend, there was little chance of me getting a shot to the rim, much less in the bucket.  Despite all that, I did my best to simply enjoy the time in the driveway with the boys.  It doesn't matter very much if I can hang with them physically.  Of course I can't.  But coming to these types of realizations sometimes gets me thinking about back when I could play, when I still had it (at least a little bit).   
Playing sports as a child, in high school and in college was an absolute blast most of the time.  I loved it, and the joy I felt playing and being part of a team was the biggest reason I became a coach.  I wanted to be around sports.  That said, I do have a regret or two from my playing days.  And probably the biggest of those regrets is that I could have been a better teammate.  It's not like I was a horrible jerk, at least not too often, but I was largely wrapped up in me.  I was self-focused to the point that I missed opportunities to encourage and connect with the people around me.  Like I said, it's not like it was a terrible disaster, it's just that my experience as a teammate wasn't as rich as it could have been.
I wish I'd had a coach back then who would have shared a book like Be a Champion Teammate by Jerry Lynch and John O'Sullivan with me, and given me the chance to think through and discuss the lessons it contains.  I think the example of someone like Carles Puyol (if he'd been around in those days) would have made an impression.  I was a kid who would have loved the chance to have those conversations with coaches and teammates.  The experiences were already pretty good, and I can imagine how much better it all could have been.
This is two straight blog posts of ours that reference John O'Sullivan, but that's OK.  When someone is doing something great, he's going to get some mentions.  The book John and Jerry have written is the kind of tool coaches can use to take a program's culture to new heights.  I've ordered my copy and cannot wait to share it with the young people I'll be coaching.  This link has a sample chapter and ordering info.  I'd encourage you to take a look.
Let's Coach With Purpose…