Think Big – One Step at a Time
by Ryan Krzykowski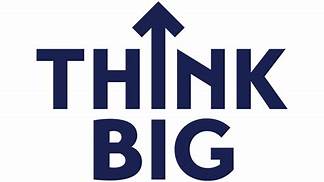 Life can be a grind.  We tell ourselves that we need to dream, pursue great things, take risks, etc.  It all sounds nice, but in the day to day reality of our existence, we don't often get to feel like we're making meaningful progress.  We have to trust the process, believe in our training, and know that God's at work when we don't see or feel it.  And then sometimes you have a day when things just come together. 
A couple weeks back I began the day in a discussion with a Coaching Life Group.  These coaches have faithfully walked through the first half of Coaching With Purpose Volume 1, which culminates in the creation of their Coaching Purpose Statements.  At CFC, we are convinced that Purpose Statements are a critically important tool for any coach who wants to intentionally and effectively use sports to change lives.  So when a cross country coach shared this, I was absolutely thrilled:
I coach to guide young men and women in a positive, fun manner down a path that leads to becoming responsible, resilient and healthy adults.
Having helped hundreds of coaches develop these types of statements over the past decade, I know that those words have the potential to have an enormous impact.  Words alone don't accomplish much of anything, but for a coach who is motivated to see those words lived out well, there is no limit to the amount of good that can result from that statement.
Fast forward about 8 hours — later that same day I met with the AD for one of the largest school districts in our area.  He and I talked about the needs of our young people, and how a coach who understands his/her purpose can do immeasurable good.  In the course of our conversation I spoke of dreaming of and working toward the day when every coach in the district would have a clearly defined purpose, a plan to live out that purpose practically each day, and the relational support needed to face and push through challenges.
That idea — every coach in the district, it seemed to light a fire in the AD.  He was intrigued to say the least, and we began to strategize about how we get there from where we are.  The reality is that I have no idea how to get that type of buy in from so many people.  We can do our best, but when this actually happens, it's something we won't be able to take credit for.  This is God's deal.  We're offering our fish and bread.  We're walking around the city blowing trumpets.  We're breaking pots and pans.  We're showing up, doing our best to be obedient and letting God do what only He can.  Would you join us in praying for this God-sized goal — to reach every coach in this district, knowing that each individual who gets on board is changing the world?  Please join us in thinking big – one coach at a time.
Let's Coach With Purpose…