Leave the Family Better
by Ryan Krzykowski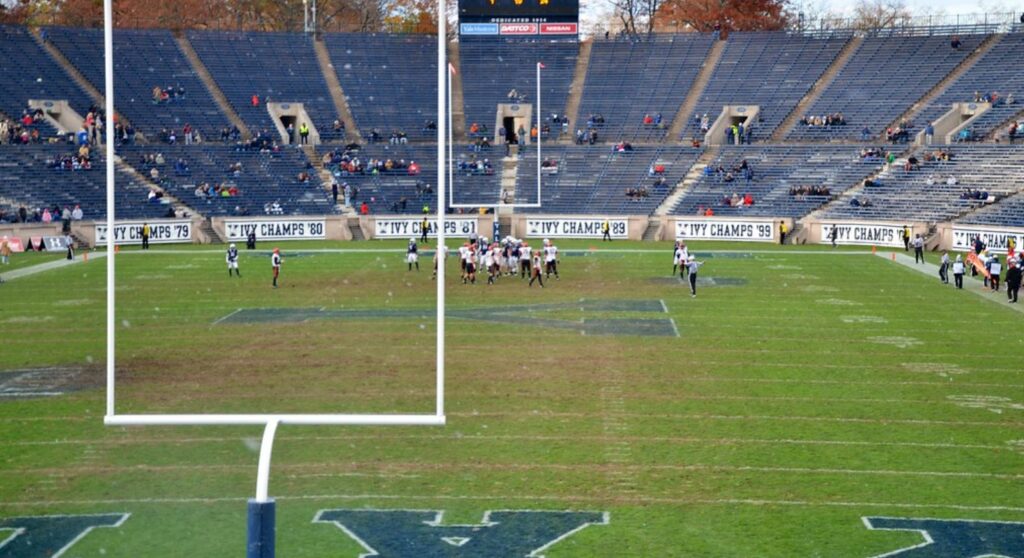 "We try to evaluate every class not by wins and losses, but by how they leave the football family better."
I read these words in Andrea Thompson Peed's profile of Yale head football coach Tony Reno.  As an alum of Yale and its football program, it made me proud to read about Coach Reno and some of what he's brought to the program.
Just a few examples:
126 varsity athletes clasped each other around the waist. A rumble of voices recited the team creed, a pledge written by players on Team 142 (the 2014 squad), as they do at the start of every practice.
How great is that?  I'd encourage you to click on the article and check out the team creed — it's outstanding, and I love the idea of having a team begin practice this way.  Daily rituals like this might sound a bit off the wall, and maybe it doesn't work for everyone, everywhere, but getting a team to buy into something like this is huge.
At one point, he dragged a thick gray mat onto the field. Demonstrating what he wanted to see from his athletes — getting past a shield to block a punt — he shouldered forcefully past two players gripping blocking pads and dove onto the mat.  "I feel good, do you?" he called out.
I love this — a coach, especially a head coach who's bringing that type of energy into a Tuesday practice.  If it's genuine, it's inspiring.
Like those already lining the tunnel, Omonije's brick was covered with a series of meaningful words: a hardship he'd overcome, an inspiration for the season, an impact he hoped to make. At each practice, one player presents his brick, then adds it to the others in the tunnel — a visual reminder of the team's solidarity. Reno instituted the tradition to build camaraderie through candid reflection.
A powerful, tangible example of how a coach can clearly communicate that developing young people and bringing them together to be a part of something is his greatest priority.
Coach Reno, well done.  Keep up the excellent work.
Let's Coach With Purpose…